The ideal Christmas Gift.....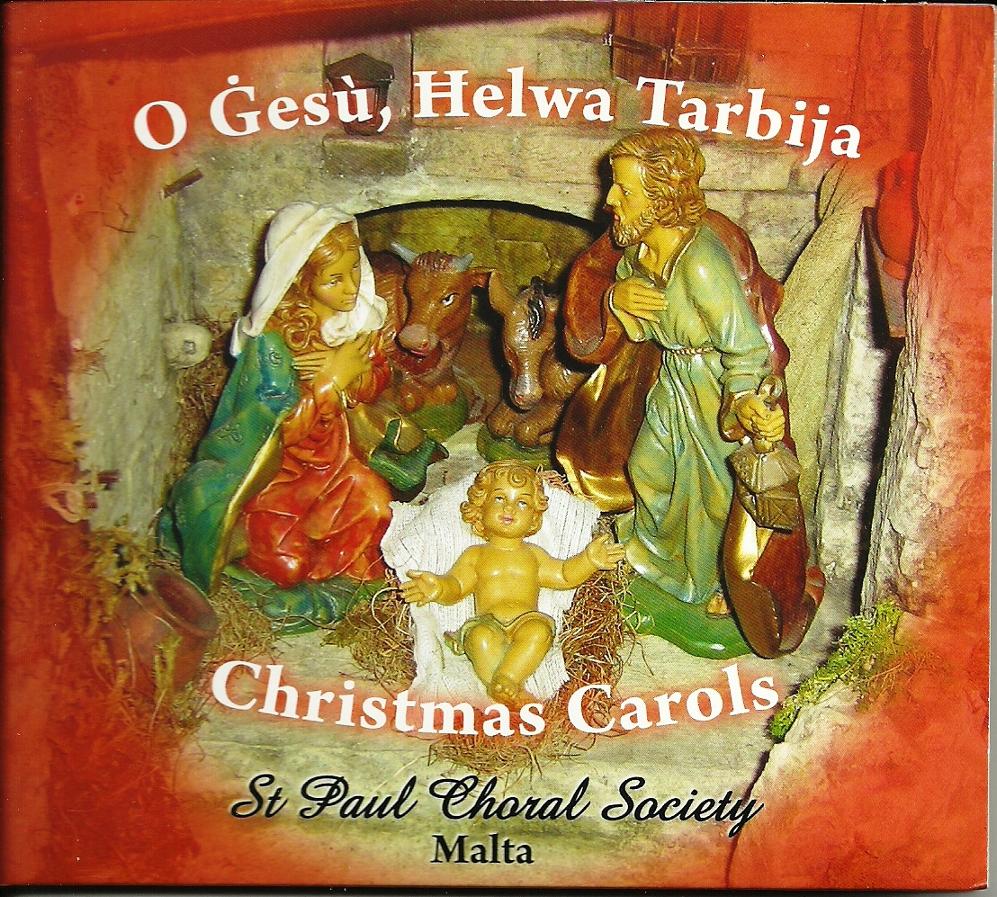 ....for you, your family and friends.

"O GESU HELWA TARBIJA"

A Christmas gift to be enjoyed year in year out.


The CD features 24 tracks with Christmas Carols and music from various countries including Malta and features among others the Maltese traditional "O GESU HELWA TARBIJA", "NINNI LA TIBKIX IZJED" and the "Pastorale" by Maltese compaser Emanuele Galea.

The Carols and music on the CD are performed by the St Paul's Choral Society under the direction of Mro Dr Hugo Agius Muscat and to the accompaniment on the organ by Dr Elizabeth Conrad.
According to the Sunday Times CD Critic, this CD is "gorgeous" and "is definitely one of the best, if not the best he had the pleasure to listen to for a long time". He goes on to say that "The 60-strong choir sings with a purity of sound that instills joy throughout".
In buying the CD you will not only enjoy top quality organ and vocal performances by one of Malta's top Choirs, but you will also be contributing towards a very good cause, since 50% of the proceeds from the sale of the CD goes to help various charitable institutions.
Members of the St Paul's Choral Society receive no remuneration for their services in the production of the CD and their performances in numerous concerts given with the same aims.
The CD will be on sale at the Annual Christmas Crib Exhibtion held in Melita Street, Valletta in December each year.
If you wish to buy direct:
phone on: 00356-2135 3444 or 00356 - 9940 2223

Costs for Direct Orders are as follows:
1 to 5 CD's ............... €12.00 each.
6 or more CD's ........ €10.00 each.
Local Postage ....................... Nil
Overseas postage will be charged at cost.